TELEHOUSE SHANGHAI ZhangJiang
TELEHOUSE SHANGHAI ZhangJiang Data Center, in conjunction with local IDC,ISP provider, start to provide unrivaled customer support and service.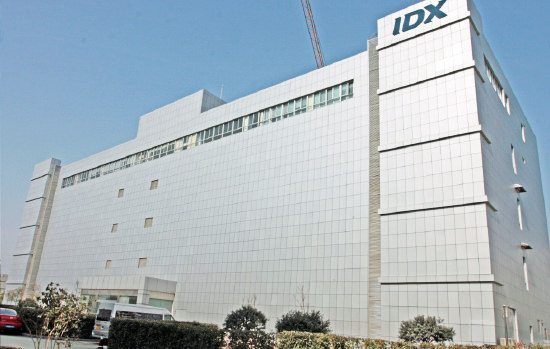 Access
The Data Center, located in the eastern part of Shanghai, boasts a modern and fully developed infrastructure, providing customers with:

Convenient and Quick Access
TELEHOUSE is located between the Shanghai Pudong International Airport and Lujiazui. From either point, you can reach the Data Center in 30 minutes by car.



High-Tech Infrastructure


TELEHOUSE SHANGHAI ZhangJiang is located in the High-Tech Park which is managed by the Shanghai government.
The power supply of TELEHOUSE SHANGHAI ZhangJiang is from 2 different power stations and the quake proof of building is the top level in Shanghai.
Specifications
Building
Location
Zhangjiang Hi-tech Park
Provided Area
600㎡
Ceiling Height
4,500mm (Slab)
Raised Floor Height
750mm
Maximum Floor Load
570kg/㎡ (FA Floor)
800kg/㎡ (Slab Floor)
Fire Extinguisher
Dual feeds of power supply from 2 different substation with 2 routes
Power
Building Power
Receiving
IG541 gas extinguishing system 
VESDA sensor
Emergency Generator
N + 1
UPS
2(N+1)
Power / Rack
1.8-3.0kVA (Over 3kVA needs consulting in advance)
Climate Control
CRAC Config
N + 20%
Leak Sensor
Yes
Feeder Type
Single Feed
N/A
Dual Feed
N/A
Diverse Feed
PDU: A+B, UPS: 2(N+1)
Network
Transport Carrier
China Telecom (CT)
China Unicom (CU)
Fibrlink, SDS
ISP
SDS
In-house Cabling
Coax, Copper/UTP, Optical Fiber
O&M
Operation Hour
24hours/7days
Security
24/7 manned, CCTV monitoring cameras,
metal detector, mantrap gate, IC card
Others
Rest Space
Yes
BCP Solution
Yes
Parking Space
Yes
Connectivity
China Telecom(CT)
China Unicom(CU)
Fibrlink
SDS