TELEHOUSE TOKYO Tama
It is the located in west Tokyo and we are currently constructing the 3rd building "TELEHOUSE TOKYO Tama 3" in the campus (scheduled to open for business in February 2016). Designed to meet customers high density requirements utilizing the latest energy saving technologies. Ideal for companies for their DR/BCP needs that require premium space in the capital away from potential disasters.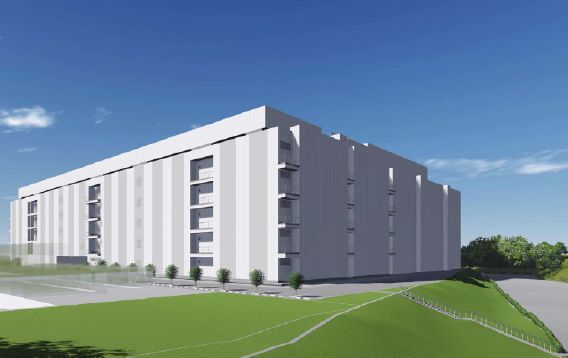 Features of TELEHOUSE TOKYO Tama 3
"TELEHOUSE TOKYO Tama 3" offers the largest electricity capability among data center providers in Japan to meet customers' high density requirement. Suitable for private enterprises cloud hosting as well as global public cloud companies, web services and media content providers.
Meet high density requirement


This large-sale facility provide power available up to 42 kVA per rack (Designed) per rack which is the highest amount of power available in Japan and enables the hosting of heavy load IT infrastructure. Redundant access to power assures the high reliability in operation of customers' equipment.

Energy efficient green data center utilizing the latest technology

The latest energy efficient equipment and LED lighting employed to achieve 1.31 PUE (designed).

Disaster-resistant robust data center

Located in the disaster-resistant area*, 30 km away from the center of Tokyo. The facility is insusceptible to earthquake with hybrid earthquake-proof structure accommodating to a long-period earthquake ground motion quake absorption structure.

(*) Ranked in the highest in "Research of the earthquake risk (7th)" by BUREAU OF URBAN DEVELOPMENT TOKYO METROPOLITAN GOVERNMENT.

Tier 4 level high quality data center

Tier 4 level data center certified by Japan Data Center Council (JDCC-PS*). Complied with TELEHOUSE global guidelines for data center specification, operation and maintenance of equipment and service operation which contains over 100 self standard provisions globally standardized high qualified services are provided as the same level as other TELEHOUSE data centers overseas.

(*) Data center facility standard for toughness, availability and security capability
Specifications
Building
Location
Tama-city, Tokyo
Total
Space
Approximately 1,300 Racks
Structure
Steel construction
Quake absorbing infrastructure
Scale
5 storey building
Power
Supply
Building Power
Receiving
66kV, Primary and backup lines
Generator
Configuration
N+1 redundant configuration
(Available for over 48h without feeding)
UPS
Configuration
N+1 redundant configuration


*Available for 15 minutes
*Customizable at customer's request

Power supply
Max:
42kVA /rack (Designed)
30kVA/rack (Effective)
Average:
21kVA/rack (Designed)
15kVA/rack (Effective)
Total: 14MW
Climate
Control
Air-conditioning
System
Air cooling module chiller
(Cool air pushed up from underneath raised floor)
CRAC
Configuration
N+2 redundant configuration with UPS
Operation/
Security
Operation
Hour
24/7 Security Guard
Certification
ISO27001(ISMS)
Security
Security gate, Biometric authentication, IC card, Monitoring camera, Mantrap door