TELEHOUSE FRANKFURT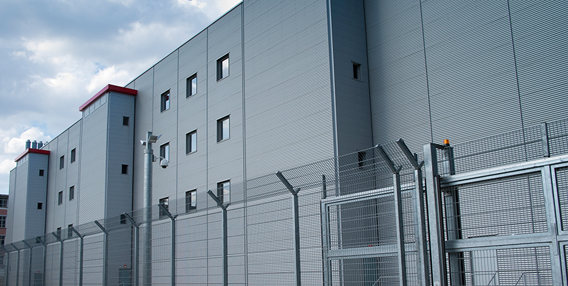 Why locate your Data Center in Germany?
Germany has the largest and most powerful national economy in Europe making it the continent's economic giant and the fourth largest economy by nominal GDP in the world. As a global leader in several industrial and technological sectors, the country is famed for its technological achievements and the second-largest exporter and third-largest importer of goods. Germany's data center market is also one of the largest in Europe. The country was ranked 4th out of 30 global countries that were assessed through the Data Center Risk Index 2013 which shows risks likely to affect successful data center operations. Germany's high internet bandwidth capacity, its low rate of inflation and stable political system contribute to the country's attractiveness when choosing a data center location.
The German ICT sector is considered one of the most innovative in the world. Recent figures showing revenues of €153 billion for the year 2013 make the German ICT market the world's fourth-largest, providing 900,000 IT jobs in 2013.
With over 2.5 terabytes per second at peak times, the country's financial center Frankfurt is the most important data hub in Germany and home to the largest number of data centers. It represents some 70 – 80% of current data center demand and is home to DE-CIX, Germany's leading internet exchange with over 500 international customers.
Germany has Europe's largest telecom market, with about 115 million subscribers in the mobile market and the second highest number of broadband subscribers in Europe.
Germany was ranked 4th in the BSA Global Cloud Computing Scorecard 2013 that measures countries' preparedness to support the growth of cloud computing. The country's comprehensive cybercrime legislation and up-to-date intellectual property protection provide reasonable protection for cloud computing services in Germany. Cloud computing revenues are predicted to grow by 39% in 2014 to € 10.8 billion.
TELEHOUSE Germany Data Centers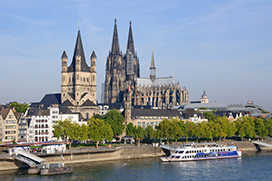 TELEHOUSE opened its German data centers through the acquisition of the Frankfurt based data center provider Databurg GmbH in 2012 and has since then been offering colocation in Germany's financial capital. The 67,000m² Frankfurt campus, make Telehouse' Germany data centers one of the largest housing providers in the country. TELEHOUSE' parent company KDDI, the telecommunications and systems integrations provider, is also operating a subsidiary on the TELEHOUSE Germany data center campus in Frankfurt enabling the local TELEHOUSE customers to benefit from a vast range of sophisticated ICT support and solution.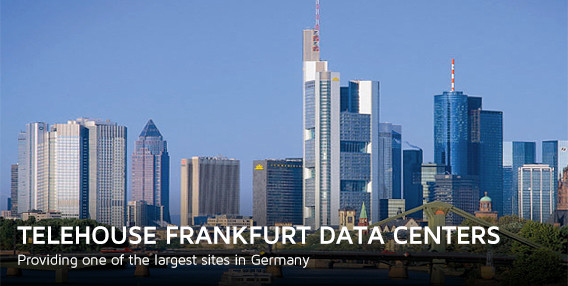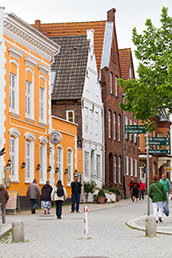 TELEHOUSE operates Frankfurt's largest data center campus in "Kleyerstrasse", the city's telecommunications hub with a high number of carriers, ISPs located here. The campus includes 3 data centers that have access to the DE-CIX, Europe's second largest Internet exchange with over 500 ISP's and carriers and is ideal for international corporations with requirements for a well-connected point of presence in a strategic and highly secure location within Europe's largest national economy.
Why choose TELEHOUSE Frankfurt data centers?
Offering a huge site for future expansions
TELEHOUSE Frankfurt offers 25,000 m² data center space in central Frankfurt where space is highly competitive. Its entire campus stretches over 67,000m² where additional colocation space is continuously fitted out which allows for future expansion and the opening of additional data centers on the same premises.
Highest level of uptime and reliability in Frankfurt city
Telehouse Frankfurt data centers employ two independent power feeds that are connected to two separate substations. In combination with its own UPS systems and emergency generators Telehouse provide the highest level of uptime and reliability in Frankfurt city.
Multi-tier data center levels
TELEHOUSE Frankfurt data centers provide a multi-tier data centers campus to cater to a wide range of customers. Besides providing colocation services with racks, cages and suites TELEHOUSE FRANKFURT offers the possibility to build a dedicated data center for customers on its premises.
Connected to the German Internet Exchange
TELEHOUSE is connected to the DE-CIX Frankfurt which is the leading Internet Exchange for Central and Eastern Europe with over 500 international customers. As of November 2013, Telehouse Frankfurt data centers became a partner for the DE-CIX Apollon platform, offering customers direct access to DE-CIX Apollon, a major interconnection platform, making Telehouse Frankfurt the first choice for international carriers that aim to integrate data centers into their communications network.
Data center and IaaS provider under one roof
In conjunction with its parent company KDDI, Telehouse offer its pioneering infrastructure-as-a-Service (IaaS) solution Telecloud, within its Frankfurt data centers enabling customers to build their own virtual data center via a self-provisioning portal. By offering a cloud solution deployed within its state-of-the-art, highly secure data centers, Telehouse provides a differentiated cloud service for businesses that do not want to compromise on reliability and data security.
Value-added services
In partnership with its parent company, the Japanese telecommunications giant KDDI, Telehouse Frankfurt data center customers in Frankfurt can benefit from KDDI's technological expertise delivering global ICT consultancy services and a wide range of network and managed service solutions providing fully integrated end-to-end ICT solutions.
Interview with Dr. Béla Waldhauser, CEO of TELEHOUSE Germany: