TELEHOUSE BEIJING BEZ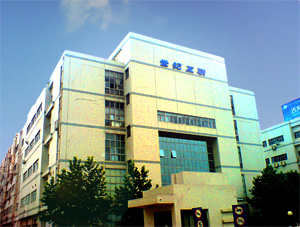 In TELEHOUSE BEIJING BEZ, NW of Chinese telecommunication carriers such as CT, CU, CM can be connected according to the requirements of customers and it has stable power supply that is realized by high-capacity generator and UPS so that it can provide the best environment for customers to set up their ICT facilities.TELEHOUSE can act as your premier IT outsourcing partner, providing you with a variety of global ICT solutions. 
High availability managed IT services and remote hands support are available to all customers. 

Location

The Data Center, located in the northeast part of Beijing, boasts a modern and fully developed infrastructure, providing customers with: 


Convenient and Quick Access
TELEHOUSE Beijing BEZ is located between the Beijing Capital International Airport and Tiananmen Square. From either point, you can reach the Data Center in 20 to 30 minutes via modern highways.
High-Tech Infrastructure
TELEHOUSE Beijing BEZ is located in the High-Tech Park which is managed by the Chinese government. The quake proof of building of TELEHOUSE Beijing BEZ is the top level in Beijing.

Power Supply:
With its redundant power supply, TELEHOUSE can meet today's customer's demand for increased power capacity. In addition to stable commercial power supply, it provides uninterruptable power with UPS and automatic power generators in the event of blackouts.


Cooling System:
A modern, large capacity cooling system is deployed, providing optimal climate control.


Fire Pevention/Suppression System:
A modern, All TELEHOUSE facilities are fully equipped with the latest fire prevention systems. When smoke is detected, the fire suppression system will be automatically activated to extinguish any flames without damaging the customer's equipment.


Security Equipment:
TELEHOUSE provides 24×7 operations and maintenance service, engineer training, updating of service manuals, timely inspection/testing/upgrading of equipment and systems, while always striving to learn more about the customers'needs.
Specifications
Building
Location
North east Beijing
Total area of server room
1,600㎡
Ceiling Height
3.0m (1F), 2.8m(2F)
Raised Floor Height
750mm(1F), 780mm(2F)
Maximum Floor Load
750 kg/㎡
Fire Extinguishing
IG-541 + VESDA (1F)
FM200 + VESDA (2F)
Power
Building Power
Receiving
2 commercial power sources
Emergency Generator
N+1
UPS
2N
Power / Rack
2kVA
Climate Control
CRAC Config
N+1(1F), N+2(2F)
Leak Sensor
Yes
Feeder type
Single Feed
N/A
Dual Feed
PDU: A+B, UPS: N+1
Diverse Feed
PDU: A+B, UPS: 2N
Network
Transport Carrier
China Telecom (CT)
China Unicom (CU)
China Mobile (CM)
ISP
21Vianet
In-house Cabling
Coax, Copper/UTP, Optical Fiber

O&M
Operation Hour
24hours/7days
Security
24/7 manned, CCTV monitoring, IC card
Others
Rest Space
No
BCP Solution
Yes
Parking Space
Yes
Connectivity