TELEHOUSE BEIJING BDA
TELEHOUSE BEIJING (BDA) is a large data center located in Beijing Economic Technological Development Area (BDA) in the southeast of Beijing. Just 30 minutes drive from central Beijing.
TELEHOUSE BEIJING BDA provides a colocation facility built and operated to the highest international specifications, offering carrier neutral choice in connectivity. This newly operating state-of-the-art data center enjoys high levels of security, power, cooling and technical support with 99.9999%* availability on equipment.
Along with a portfolio of valuable business continuity solutions, TELEHOUSE can build and support a reliable ICT infrastructure for multinational and local corporations within China. 

*Hours of power supplied per month with a contract "Diverse (2N)" as type of power supply.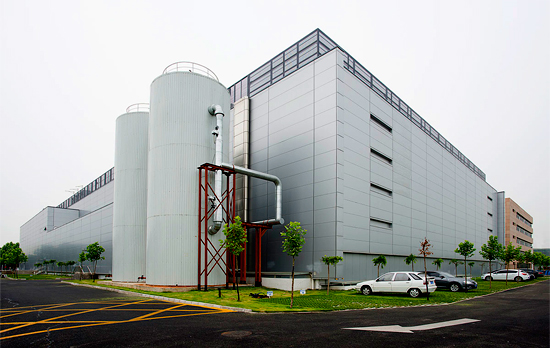 Reliability:
With substantial redundancy and cutting-edge technology, 99.9999%* power uptime guaranteed!

Long-time running generators
Fuel storage with 36 hours
UPS bypass line
Battery status monitoring



Security:


Dedicated building for DC with top level security based on TELEHOUSE technology.



Scalability:


With gross area 25,800㎡, total rack number 3,000, total power 30,000KVA,we provide you with high scalability according to your business expansion.






Connectivity:
China Telecom (CT), China Unicom(CU), China Mobile(CM), and SINNET BGP Internet, each of them has different routs and provides absolute network diversity.
Flexibility:
4-Story, 4,800sqm office area provides meeting room, dedicated office space, cafeteria, and so on to satisfy various business needs.
Efficiency:
Top level green datacenter with high stability & efficiency.

Auto-switch free-cooling system
2 loop water lines
Cold water tank
Optimized air-conditioning
Heat insulation plate

*calculated on monthly power supply base with UPS 2N system(Diverse).


Location


TELEHOUSE Beijing BDA locates in Beijing Economic and Technological Development Area (BDA) in the south-east of Beijing, just 30 minutes drive from Central Beijing.
BDA is state level development area certified by the State Council in 1994 where more than 70 companies in Fortune 500 expand into. There is a large industry and commercial area ,creating 20% of Beijing's GDP.






Officially Certified by Uptime Institute as Tier 3 Data Center:


There are only 5 data center in China with uptime institute certificate – TELEHOUSE BEIJING BDA is one of it.
・ Uptime Institute



Specifications
Building
Location
South east Beijing
Provided Area
6,824㎡
*including future expansion
Ceiling Height
7,600mm (1F) 
7,300mm (2F)
Raised Floor Height
1,000mm
Maximum Floor Load
800kg/㎡ or 1,500kg/㎡
Fire Extinguisher
IG-541 + VESDA (1F) 
FM200 + VESDA (2F)
Power
Building Power Receiving
2 commercial power sources
Emergency Generator
N+1
UPS
2N
Power / Rack
2.0-4.0kVA(Over 4.0kVA needs consulting in advance)
Climate Control
CRAC Config
N+20%
Leak Sensor
YES
Single Feed
N/A
Feeder type
Dual Feed
PDU: A+B, UPS: N+1
Diverse Feed
PDU: A+B, UPS: 2N
Network
Transport Carrier
China Telecom (CT)
China Unicom (CU)
China Mobile (CM)
ISP
SINNET
In-house Cabling
Coax, Copper/UTP, Optical Fiber
O&M
Operation Hour
24hours/7days
Security System
24/7 manned, CCTV monitoring cameras, 
mantrap gate, vein authentication, RFID,
IC card, infrared sensor
Others
Rest Space
YES
BCP Solution
Yes
Parking Space
Yes
Connectivity
China Mobile(CM)
China Telecom(CT)
China Unicom(CU)
SINNET