TELEHOUSE LOS ANGELES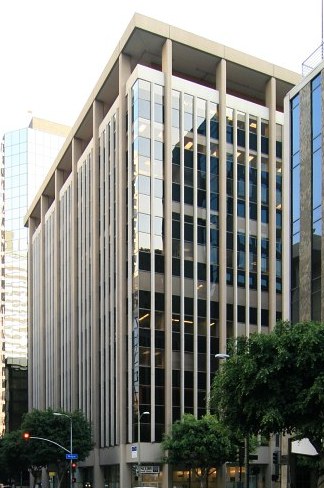 THE LOS ANGELES CENTER Located in the center of Los Angeles' hi-tech district, the Los Angeles Center is a gateway for connectivity from the United States to Asia. Customers have their choice of connectivity from vast array of connectivity carriers.
The Los Angeles Center, also known as 626W, is home to the LAIIX (Los Angeles International Internet eXchange) peering exchange. The explosive growth of the Chinese and Indian economies make it a key Internet exchange point for companies to increase their reach in the Pac Rim strategic business theater. In addition, 626W is zero mile distance from the One Wilshire carrier hotel. We offer dark fiber connectivity to that site.
Infrastructure


Operational since 1998
24/7 onsite technical support with full managed services capability
Slab with overhead cable trays
Common (full or partial racks) or caged colocation
All facility systems monitored 24/7



Power


Commercial power capacity: 665kVA
One Static UPS: 500kVA, N+1
One diesel generator: 1@1000kVA
Battery capacity: 15 minutes at full load
Diesel fuel reserve: 48 hours at full load



Security


Two security perimeters: 24/7 building security and TELEHOUSE's security on site
Key card access throughout the entire facility; biometric capable
Video surveillance (within our facility)
Photo ID required for site access
24/7 access to authorized customer personnel; access lists



Connectivity


Carrier-neutral; no monthly cross-connect fees
Many premier key carriers/ISP's capable of meeting any telecom need
Two diverse external fiber routes
Transport capability (dark fiber) to One Wilshire
Single DSR-IDF (Meet-Me-Room)
Home to LAIIX with access to One Wilshire; gateway to the pacific rim

Specifications

Building
Location
Downtown
Los Angeles
Provided Area
13,000 square feet
Ceiling Height
12 Feet
Maximum
Floor Load
2,000 lbs
Fire Extinguishing
Smoke alarms, preaction sprinklers
Power Supply
Emergency
Generator
1 - 1000KvA
UPS
N + 1
Power / Rack
~8kW
Climate Control
CRAC Config
N + 1
O&M
Operation
Hour
'24/7
Others
Rest Space
No
BCP Solution
Yes - customized
Parking Space
in place

Connectivity

AT&T
Verizon
Cogent
Wilshire Conn
KDDI
XO
Level 3
Zayo (Above Net)
Sprint