China Data Centers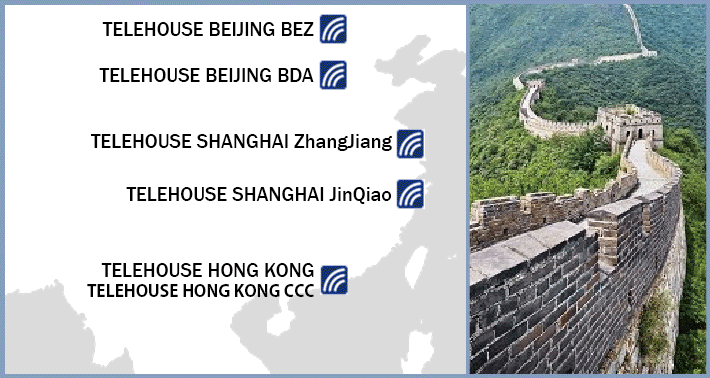 The biggest level of any foreign-owned data center in CHINA
China is forecasted to become the largest IT services market in the Asia Pacific region and the fifth in the world and with a rapidly expanding online market it has become a powerful magnet, attracting both foreign investment and a steady stream of IT professionals from all over the world.
In the meantime, internet use is increasing in the country and the demand for data center facilities is closely monitored by the government.
By partnering with TELEHOUSE BEIJING corporations will have an experienced and reputable ICT provider allowing them to focus on their primary business and compete in the world's fastest growing major economy.