TELEHOUSE PARIS Voltaire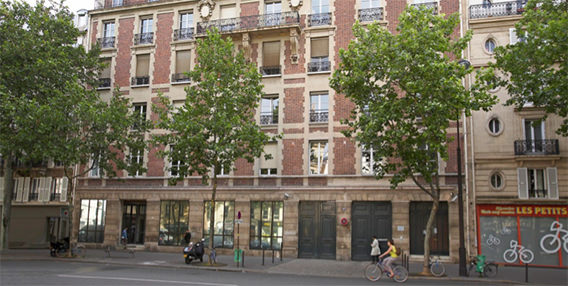 With a total colocation space of 7,000 sqm, TELEHOUSE Paris Voltaire is one of the largest data centers in Paris. It received the "France Oscar Security Award" in 2004 from a leading French security organization for outstanding security measures, and is continuously gaining recognition from the government, mass media and related industrial associations as a prime data center and colocation site. Home to France-IX, Telehouse Voltaire is a key hub for 80% of France's live internet traffic.
TELEHOUSE Magny-Les-Hameaux offers high security, secure electrical power supply, connectivity, 99.999% reliability, a state-of-the-art data storage platform and virtual servers to create custom information services. Corporate clients, service providers and telecom operators will benefit from the freedom Magny has to offer.
Data Center Infrastructure
SFM

Rack colocation service - Customer's equipment is installed in a 19-inch, individually locked cabinet within a shared facility

DFM

Dedicated facility colocation room with further security, adaptable to individual needs (From 20 sqm)
Data Center Specifications
Power:

Power grid lines: 2 10Mw public electric company power supplies. 2 dedicated cables
Generators: 6 2MVA MTU generators with N+1 configuration
Fuel tanks: 3 tanks (total: 50m3)
Autonomy under full load without refueling: 72 hours
UPS: Siemens; 150 to 400Kva N+1 to N+N configurations with STS
Battery autonomy: 30mn fully charged
Protection of electrical systems: lightening protection and surge suppressor

Environment and Air Conditioning:

Production: 7 CARRIER «screw» cooling units. Total 5600 Kw, N 1 configuration
Air conditioning cabinets: 70 70Kw Aircé cabinets with N 1 to N N configuration
Temperature and humidity indicators: 24°C 2/-2°C - 50 %rh /-10%
Water leak detection: Digital leak detection and location system

Connectivity:

Access, Security: Access to local Parisian grid at foot of building via main supply system
Raceways: Internal grid with multiple secured routes
Operators: Connection possible with all major telecom operators
Antennas: Terrace dedicated to antennas
Permanent load supported: 250 Kg/sqm
Key hub for 80% of France's live internet traffic as home to France-IX

Fire Detection & Suppression:

Fire safety system: Siemens category A
Fire extinction: Automatic by FM200

Security Systems:

Guards assigned to security and access 24 hours a day
Permanent video surveillance in and around the building
Access controlled by HID badge

Certifications:

ISO 9001:2008 Quality Management Standard
ISO/IEC 27001:2005 Information Security Management
ISO 14001 Environmental Standard